Is it possible that parts of us that are essential for our happiness in life, are at home in another time? Is it possible that a love from another century is in our way, to find our partner in this life? Can a prophecy from a past time really influence a rational person from the presence?
The story unfolds on two different time levels that finally merge to one and thereby offer a new view of the events.
YS – Part I :: The Gate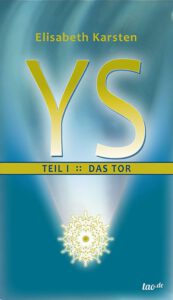 Norea Danninger tortures herself with the thought, what she finally has to do right, so not everything in her life continues to go wrong.
The encounter with the American shaman Joe Night makes her ask very new questions – however the answers are not to be found in our time. The closer Norea and Joe become during their journey through Brittany, the more they discover traces of the legendary city of YS and the more their connection to the ancient Celtic times and Ahèz and Vytosco are revealed. While the time levels merge more and more and the events entangle them ever stronger the desire for liberation from this web of fate grows.
YS – Part II :: The Key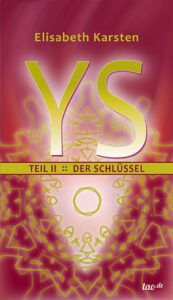 Ahez, a future queen of the Celtic antiquity – beautiful, sophisticated and passionate – becomes a victim of her feelings and desires. She wants to conquer the Hispanic knight Vytosco and make him break his chastity vow. Even though she otherwise highly respects the natural order of things, for it is the foundation of her female power, she now goes violently against it and nature herself in her fight for Vytosco. This not only has massive effects on the fate of Ahez and Vytosco, but also – as is revealed – on the current lives of the German student Norea and the American shaman Joe.
The German reviews on Amazon are most positive!
YS is available - so far only in German - as hardcover, paperback and e-book!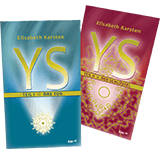 hardcover: 29,99 € per book
paperback: 22,99 € per book
eBook*: 7,99 € per book
*On Amazon you get the e-book for Kindle (format: azw). At Hugendubel.de you get the e-book as epub.