To support you in unfolding your very own potential is the base of my work as a life coach.
Together we will find ways and possibilities how you can consciously create your life with a stronger sense of your very own capacities!
There is always a good solution!
Sometimes we feel blocked, handicapped or sabotaged. If this applies to you, we will look together, what you can change in order to move forward. You will be enabled to move beyond  dysfunctional belief systems, disruptive emotional patterns or encumbering imprints from events. Also unhealthy relationship dynamics within your family, your job or yourself can have an effect and might require a review. It is our goal to release everything that is no longer in service of your soul. Some things may not even be your own, no matter the realm of consciousness they originated from.
This can free up ever more energy and strengthen your sense of trust.
Immediate change becomes palpable
A particular effect of my work is that a noticeable shift already takes place during our session. This can change our experience of life immediately.
I apply psycho-energetics, a method I developed. This addresses mental, emotional, physical and metaphysical levels to the same degree. The premise of my work is that our physical being and doing is inseparable from the metaphysical energetics of our soul.
From victim to creator
After the session your soul might feel liberated and more enthusiastic about life. A higher measure of creational force can be available to you as well as a clearer percpetion of your life and its manifold dynamics.
This can allow for a more conscious living and a stronger self confidence and lead to more health in all areas of your life.
A better quality of life for everybody!
Since we are all connected – whether we are aware of it or not – every change you make for your betterment will have a positive effect on everybody you come in touch with and beyond. This is literally a contribution to what I call the "psycho-ecology" of our world. This is the reason why I love this work so much: I help you and together we help the entire world!
I help you
Worldwide in German and English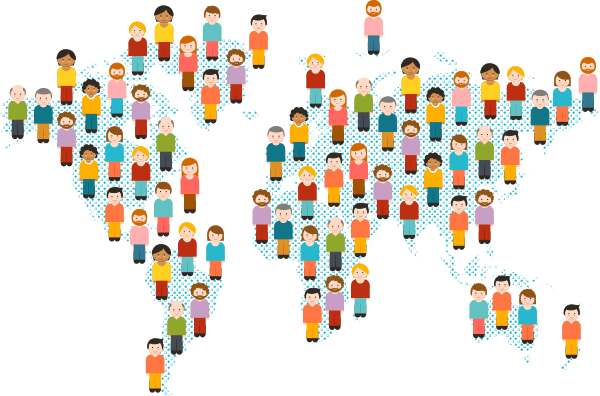 We can also easily work via phone, skype or fb, as my clients from over twenty countries and different time zones continue to confirm! → Contact me.
&nbsp
How I work

Three main procedures have emerged in my work over the years, that I often combine with other tools if need is. However, all sessions have a deliberate use of language in breathing in common. Furthermore I also always consider the aspects of any given situation that go beyond the personal – in accordance with what I call "applied mythology". Every session is customized to the client. This is also easily transferred to a phone or screen session. I work in German and English.
FIT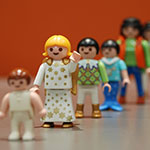 Field-Information-Transformation
This method makes use of the instrument of the systemic constellation. It allows to explore complex contexts, various dynamics in the underground of the situation and also that which is not accessible to the awareness of the client. This method is ideal for the exploration of conflicts or challenging life decisions, where the reference points seem to be outside of us, as for instance in relationships, at the job, where we live and of course in family dynamics of any kind. This method reveals various solutions that can lead to a healthier, more fulfilling and a more peaceful status quo for all involved. That is why this method is well suited for sessions with others.
A FIT session takes normally 1-3 hours.  I charge 85 euros per hour.
If you are interested, please contact me. I am looking forward to meeting you!
BIT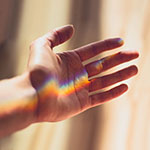 Body-Information-Transformation
In my work I realised over the years that our bodies are multidimensional antennas and storage units. I developed a way to quite literally get in touch with this body knowledge. In order to access it the client lies comfortably on a massage table and I gently put my hands on the specific body parts. In this way I sense emotional and psychic blockages etc. and resolve them in together with the client. It is always the aim of this work to reconnect the client with his own core. After a BIT session the client usually feels liberated, strengthened and eager to act and feels generally more reconnected to life.
A BIT session takes about two hours and costs 200 Euros.
If you are interested, please contact me. I am looking forward to meeting you!
QIT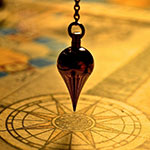 Quantum-Information-Transformation
According to the desire of the client and therefore with his permission I explore his issue and possible solutions in the personal and transpersonal field of consciousness with the means of a pendulum or a tensor. This is particularly helpful when you have the feeling a potential "blind spot" might be diminishing your own discernment and you therefor lack the necessary clarity to perform an important action. I write up the results and send them to the client. Often I supplement the insights with recommendations for free energy symbols, Bach flower remedies and/or mantras.
QIT goes by the time I need for it – 30 minutes are 50 Euros.
If you are interested, please contact me. I am looking forward to meeting you!
Comments from my clients
Taking the recommendation of a friend, I got Elisabeth´s advice when our son´s bat mitzvah was coming up. Her understandinf of my son and her good sense of our international mixture of guest helped a great deal to make the whole day a truly special event. And not "like all the others", just like my son wanted!
Shirley M.
Elisabeth's holistic view of things is great. Her suggestions upgraded our entire move. We were more daring in throwing out old stuff and more daring in getting new things. And we started again in a good mood.
Uli T.
I witnessed Elisabeth as a ritual master at a wedding and was very impressed, how she seemingly effortlessly integrated about 100 wedding guests into the beautiful and very personal wedding ceremony. It was unforgettable experience. Should I ever get married, I will definitely consult her.
Nadine F.
Elisabeth's truly loving and honoring attitude in combination with her broad knowledge on rituals as well as her kind understanding of our spiritualtiy made her an ideal accompanist for our wedding.
Sally and Mitch A.
As a MD I have had lots of insights into energetic healing techniques. I was very impressed by the speed with which Elisabeth can perceive processes in the metaphysical and material world, analyse and transform them during the constellation
Margitta P.
I've been knowing Elisabeth Karsten for many years now and have recurrently worked on my issues with her. With great clarity and a paranormal sense for hidden shadows, she is a master at bringing dynamics to the light and has the necessary tools to help the client to transform these. She does this with great dedication and compassion, always in service of the client.
Alexandra G.
Elisabeth is arousing and authentic, honest and very moving, very empathic, gentle and effective. A power woman with heart and a brilliant mind, who can also read between the lines and is simply wise.
Diana F.
Elisabeth is my most trusted confidant and transformation companion – I trust her and her work 100%. When we process together, I am confidant that I am getting suggestions that are neutral and in my own best interest for growth and personal evolution on all levels (physically, psychologically, metaphysically, spiritually).
Nicole Y.
I experienced Mrs Karsten as very intuitive and helpful. I have lots of confidence in her diverse abilities and talents.
Jürgen B.
As colleagues we've been working together in an intervision group for a long time. I value Elisabeth's great work. She has the gift of completely entering the field of perception. She perceives the most important and meaningful and can put this deep truth into words.
Yesha K.
After two years of psychoanalysis I had the feeling that I knew everything about my problems, but hadn't resolved all of it on a subconscious level. After only one session with Elisabeth Karsten this exact feeling of lacking freedom was finally resolved. I am very grateful to her and recommend her to all my friends.
Sophia H.
For five years I've been turning to Elisabeth in situations of difficult decisions or blockages. Through her coaching and her help, to see emotional processes with more awareness and to positively affect them myself, she helped me through some difficult processes. In her work I value her ability to see the multiple layers of our being and how she combines it with reason and thereby makes deeply subconscious dynamics visible
Sophia K.
Elisabeth was recommended to me by my natural health practitioner, because I wanted to work on some soul issues besides the physical issues. Together with her I discovered what the problems were that had encumbered me for a long time. She helped me to look within myself in difficult situations and accept pain and emotions as part of myself and realize that the solution lies within me. For me the last months were very transformative and Elisabeth was the perfect companion in this period of growth.
Jan H.
We have been working with Elisabeth continuously for over three years as a personal counsellor. Her clear, structured and lightfilled work supports our family in private matters, also for strategic decisions in the professional area we received great support. We have recommended her work to many friends and business partners. The feedback about her work was always very positive.
Reiner H.
I have already met many people in the area of constellation- and energy work. But so far nobody who has the ability to enter into most complex subject matters – if permitted by the metaphysical realms – all by herself.
Susanne P.